You can download the Code42 application from Software Center.
To get to Software Center do a search for Software Center. If this app is present, you are enrolled. If not, please reach out to the Helpdesk at Helpdesk@cc.gatech.edu.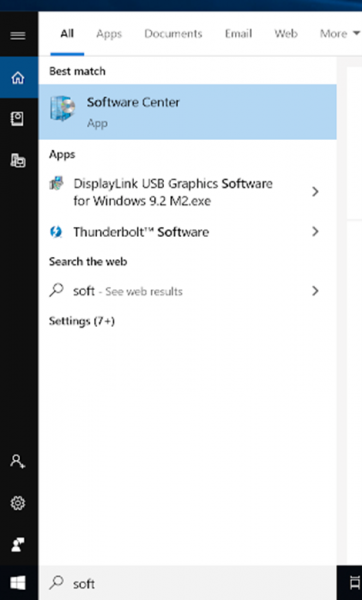 Once open, select Applications on the Right. Code42 Cloud should be an available selection.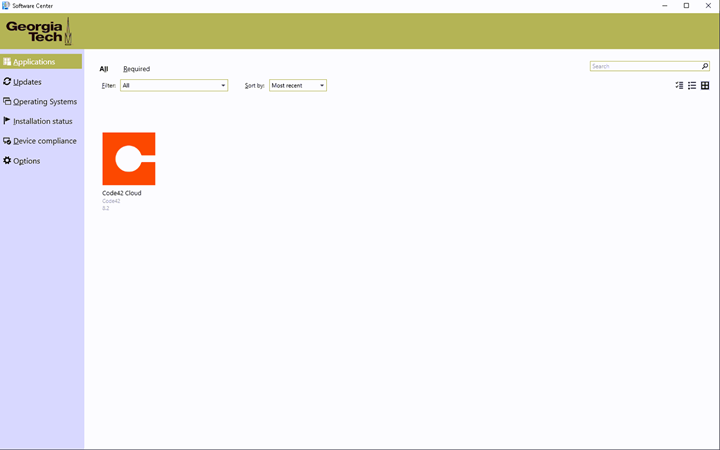 Click on Code42 Cloud and run the install.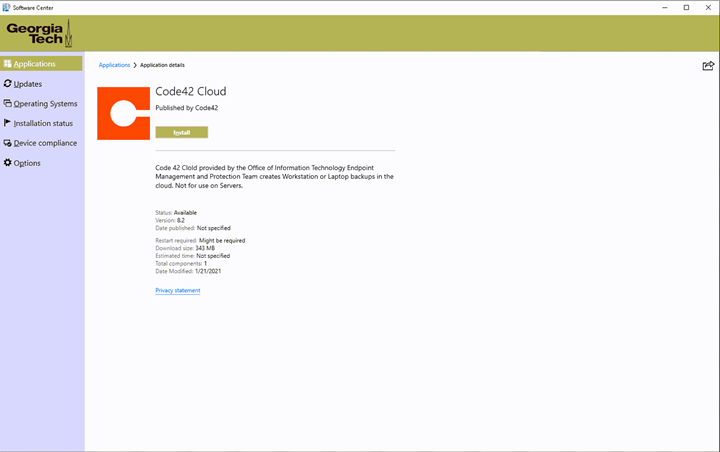 Signing In:
To sign in, launch the application and use your UPN (IE: gburdell3@gatech.edu) to activate the backup service for your machine.
Search for the Code42 App on your PC.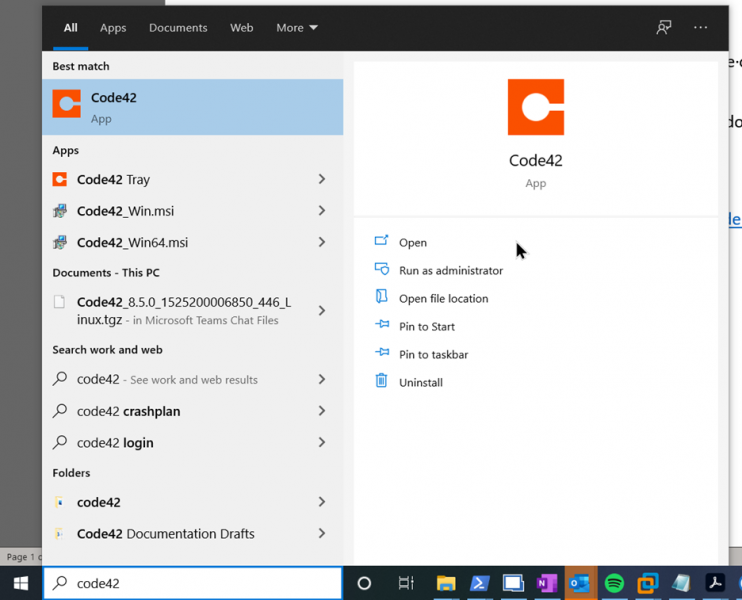 Enter your Georgia Tech Credentials to activate the machine.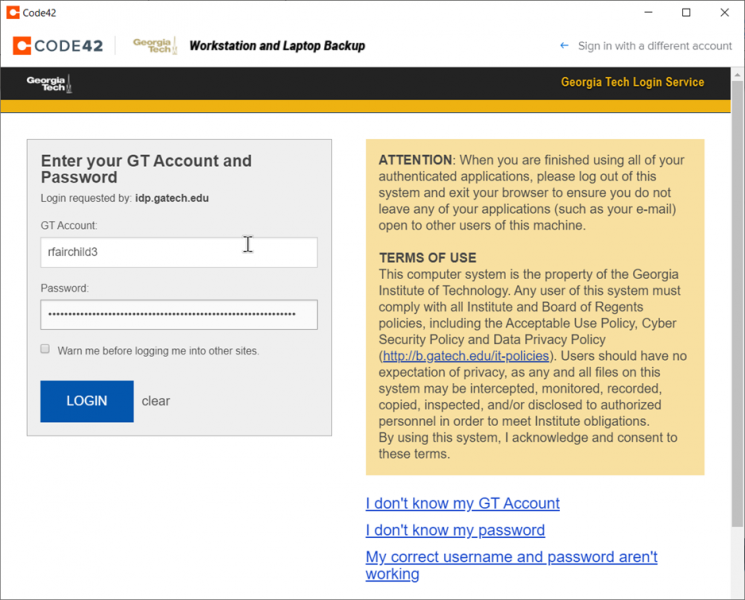 Once signed in, the app may ask you to create a new backup or restore an existing one. If this a new machine that doesn't require a restoration, go ahead and click new machine inside the Code42 application.