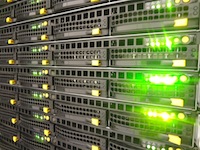 TSO provides support for research computing activity through the efforts of multiple groups, including HelpDesk, Enterprise Systems Support and Infrastructure, but the primary point of contact is through the Research Program Support Group who bridges baseline and specialized technology support.  TSO advocates the formation of partnerships with research centers to jointly fund Research Technologists who closely associate themselves with the researchers to provide more specialized impact in the research program.  Refer to our Research Program Support Group page to learn about the Research Technologists near you.
CoC Research Services
These currently require CoC credentials:
Type of Service
Specific Service
Service Description

Notes

General (CoC students involved in College-related research have access)
@cc email alias
CoC email identity for research
Firstname.Lastname@cc & accountname@cc
Personal web page
CoC web presence for research
http://www.cc.gatech.edu/~accountname
Home directory
Provides storage for login access
Remotely accessible
Killerbees cluster
General-purpose UNIX login access
Remotely accessible
PHP / MySQL
Web programming & databases
Remotely accessible
Door access
BuzzCard access to CoC doors
CCB and KACB doors
Research Labs and Lab Managers
There are over 70 research labs and graduate student cube areas, spanning 3 Schools, over 5 centers, 3 buildings and include hundreds of users and the equipment they use.  In order to foster local lab autonomy, TSO formed a volunteer Lab Manager Program made up mostly of students in the research areas that have specific knowledge of the activity in their groups.  TSO forms a close relationship with these Lab Managers to make sure the wishes of the research group are reflected in the support provided.  Refer to our list of Research Labs and Lab Managers for more information.
Lab Desktops
Student computing in Labs is largely mobile based (e.g. LAWN based laptops), however there are hundreds of desktop computers connected to CoC networks for specialized projects housed in the labs.  Access to the computers in these labs is restricted to the people involved in the research groups.  The Lab Managers are the primary point of contact for computing activity in their labs and can authorize access to their computing equipment.  One needs permission from a Lab Manager (or faculty member) to gain login access to the computing resources.  Send requests for access to helpdesk@cc and copy your Lab Manager for approval.
TSO provides automated, managed loads of several operating systems.  You can request an operating system installation with our online request form.
Red Hat Enterprise Linux (supported by GT site license)
Ubuntu Linux (open source)
Windows 10 (site license for GT owned equipment only)
Mac OS X 
All lab desktop computing, regardless of the network employed, must follow GT best practices.  If you do not choose to use a TSO managed load, you still have the responsibility to follow best practices.  For more information about best practices, refer to the GIT and CoC Computing and Networking Usage and Security Policies and Procedures.
Servers
At CoC, researchers use hundreds of, primarly Red Hat Linux-based, rack-mounted computing servers housed in multiple data centers to conduct their work.  These servers include high-performance computing clusters, file servers, web servers and general-purpose servers.  TSO manages the general health of the data centers and the severs housed there.  Login access to these resources require Lab Manager or faculty approval as well.
Group Collaboration
TSO helps coordinate and provide web-based, group collaboration technologies for the research community, such as mailing lists, and more.  You can even get involved or help start a new service. You can request these resources using our online request forms.
Research Web Sites
TSO can help your efforts to create or update your research lab web presence by providing you server resources and group login authentication and authorization support.
Research Web Programming
Some research projects involved employing custom web programs that are served on web servers.  TSO provides web servers for web programmers of light-weight and medium-weight web applications. Refer to our Research Program Support Group page to ask the Research Technologist near you.