Outlook has the ability to archive email to a local file.  This allows for decreased email load on the server (thus, a reduction of Inbox size) and for easy transfer of older mail between computers.  While Archiving runs, you may notice Outlook become less responsive during the process.  Once complete, response times should return to normal.
Archives should be stored locally. They tend to get corrupted when you access them from a network folder. However, your local workstation/laptop isn't being backed up. So, you should backup the archive to secondary media, like a network folder or USB key, in case of a hard drive crash.
Manual Archive Setup
To initiate a manual archive in Outlook, click File, then Info, then Cleanup Tools, then Archive...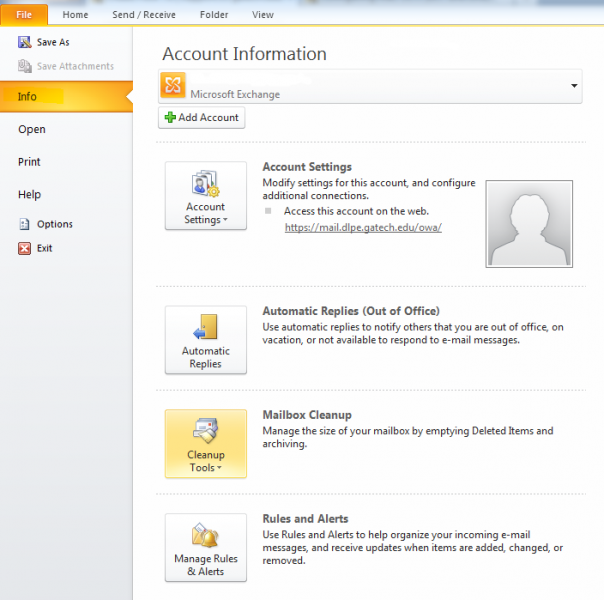 In the Archive window that opens, select Archive this folder and all subfolders, then select the folder you wish to archive.  Select the date before which you want email to be archived, and click Browse... to specify the filename and location of the archive file (if you want something other than the default).  Click OK and the process will begin.  Outlook will display a progress bar of this process (which will disappear when complete) at the bottom of the Home tab.