In order to help one of your co-workers by enrolling them in Duo, you first need to log into Passport (https://passport.gatech.edu) and select Assist Another Person.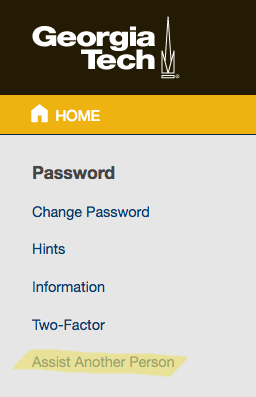 You should then see the following screen.  Select Start Assisting Someone to begin the process.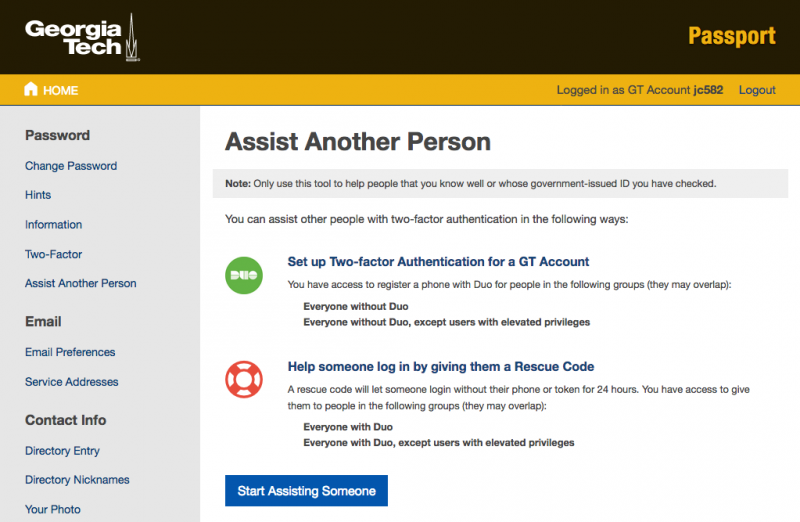 On the next screen, you can search for the person using any of the fields shown and select Look up.  In the Results that show after the search, Select the appropriate person.

Once the person is found, you will need to verify their identity on the following screen, either by selecting "I know this person" or "I looked at their Buzzcard" and clicking Submit.  The GT Account Holder in the image below is placeholder text.  The actual screen will show the person's full name.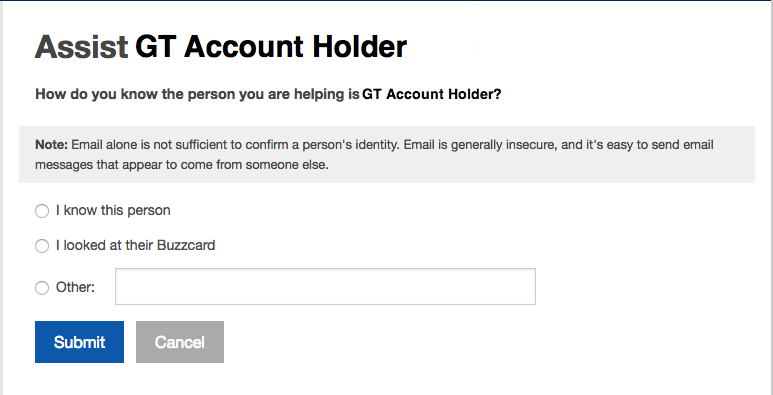 Once you have confirmed their identity, you should select Set up a phone on the following screen.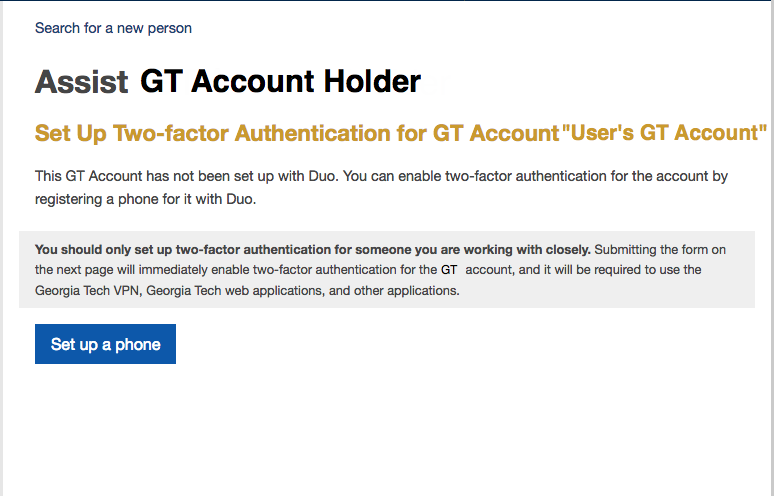 On the following screen, input the requested information.  Phone Platform will be the Operating System of the phone (if mobile) and will usually be either Google Android or Apple iOS.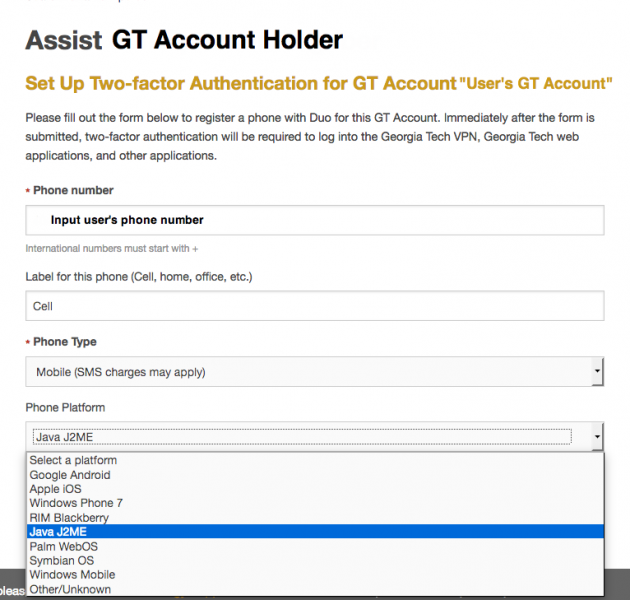 Once all the information has been filled, select the checkbox Send SMS texts with Duo App activation instructions to this phone and click Set up phone.  After a brief delay, the new user will receive 2 text messages: one which links to the Duo App download (feel free to disregard this one if the app is already installed) and one which will activate the Duo App with the associated GT account.
If you have any questions or issues when following this guide, please contact the TSO Helpdesk (helpdesk@cc.gatech.edu or 404-894-7065) and we'll be happy to assist.
More information about Duo can be found in the Handouts and Primers section of this website.