Opening the computer should take you to the login screen.
You should see the option to sign in using your username and password if not look for an option in the bottom left hand corner to sign in as "Other user"
Note: if you still do not see this option preform a restart.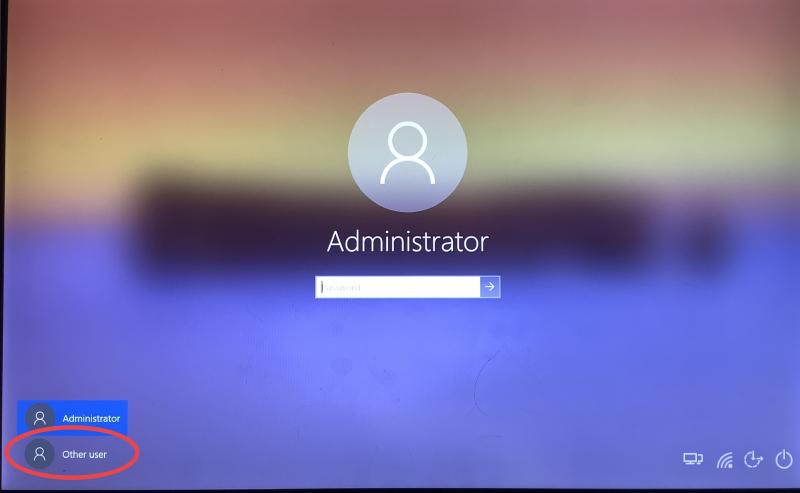 Select "Other user" and verify that that it says "Sign in to: AD" under the password box.
Connect to the VPN by clicking on the icon at the bottom that looks like two monitors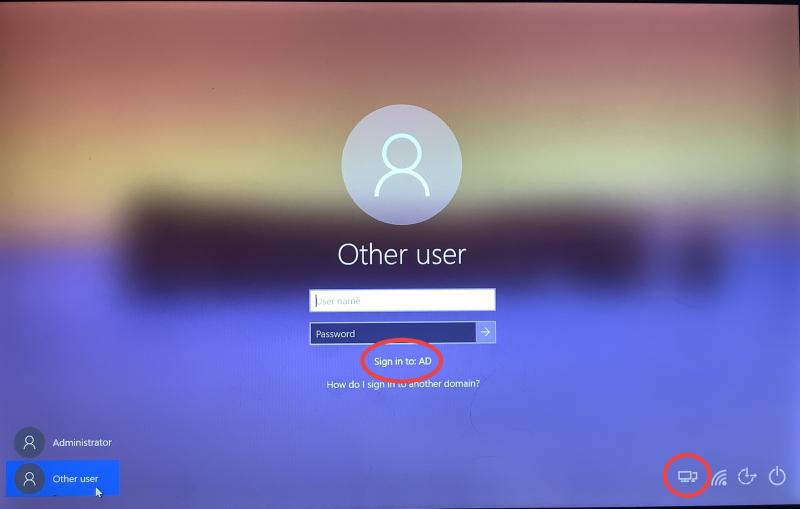 The VPN sign in box will pop up. Sign into the VPN like normal.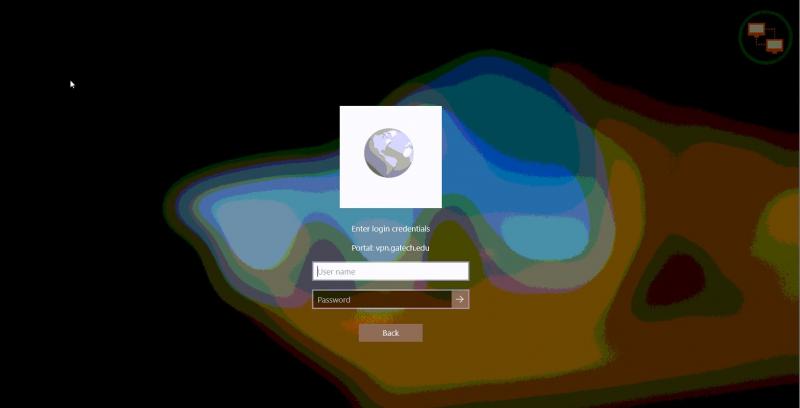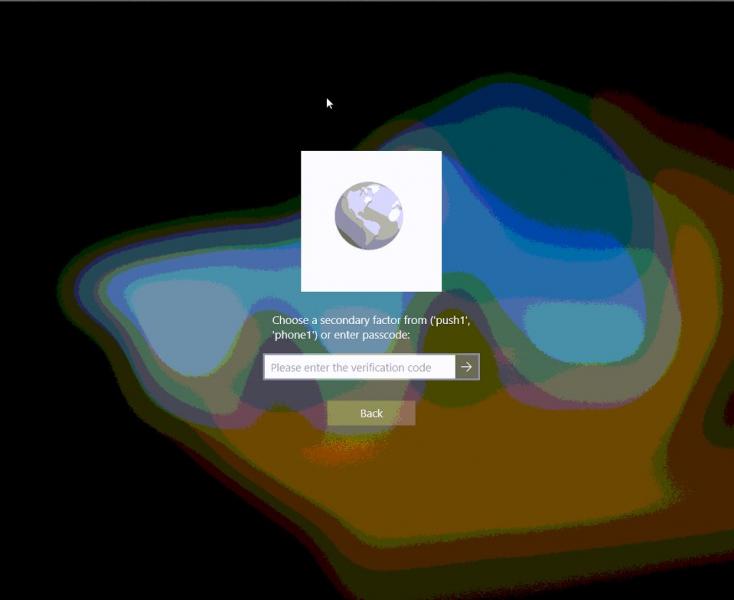 Once it has sign in to the VPN it will take you back to the log in screen. You should now see an additional icon in the bottom.
Note: if the VPN needs to be updated the update will occur after you sign in and will require the computer to restart. Repeat the steps above to connect to the VPN before proceeding.
Once connected to the VPN use your GT username (gpburdell3) and password to sign into the computer.