The new mopiers require an active connection to the CoC departmental VPN for printing functionality.
Many College of Computing and Institute resources require VPN. There are two options for VPN:

GlobalProtect Campus VPN (for faculty, staff and students): https://faq.oit.gatech.edu/content/how-do-i-get-started-next-generation-campus-vpn

***NOTE*** GlobalProtect can not be used on a brand new computer first login on Windows OS. However, this is the recommended VPN for long term use.

AnyConnect VPN

If your computer was not set up by TSO, instructions for downloading the AnyConnect VPN can be found at the link below. Once downloaded, CoC users should use the server address anyc.vpn.gatech.edu.
https://faq.oit.gatech.edu/content/how-do-i-get-started-campus-vpn
Installation of a printer in Linux/Unix can be achieved in many ways.  The method documented here was done in Ubuntu 14.04. For other Linux distributions, consult their documentation for adding a printer.
Open Printers.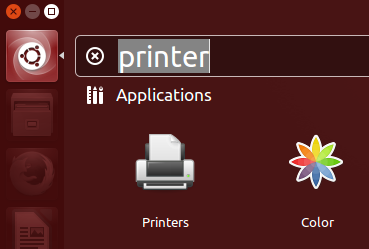 Click Add (1).
Expand Network Printer.
Click LPD/LPR Host or Printer (2).
Under Location, if you wish to be able to send jobs to others input the following:

Host:  hollister.cc.gatech.edu
Queue:  input

If you wish to always print using your username, input:

Host: gtusername​@hollister.cc.gatech.edu
Queue: input

Click Forward (3).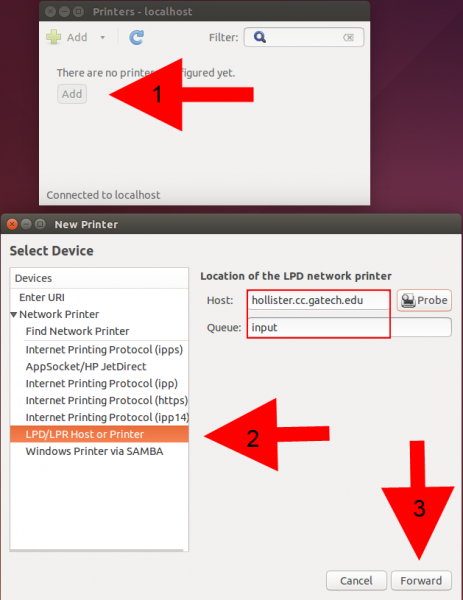 Choose Generic for the driver and click Forward.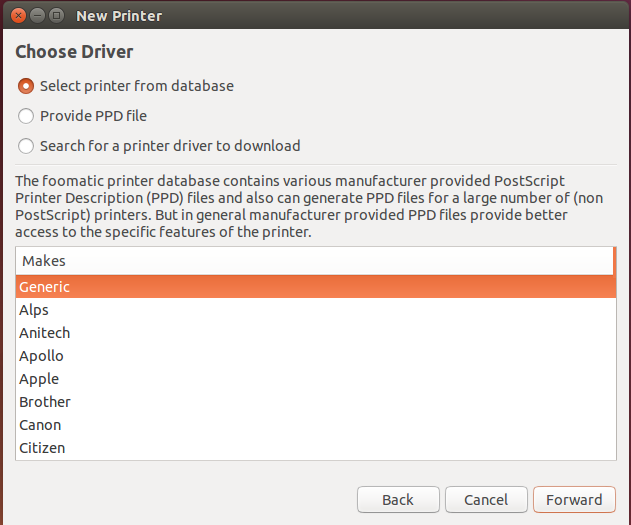 Click PostScript and click Forward.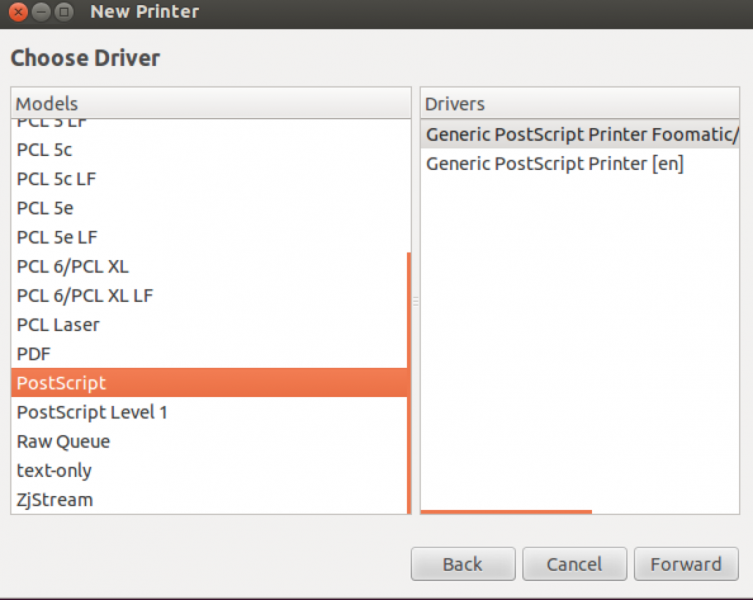 Input whatever details are desired on the Describe Printer page and click Apply.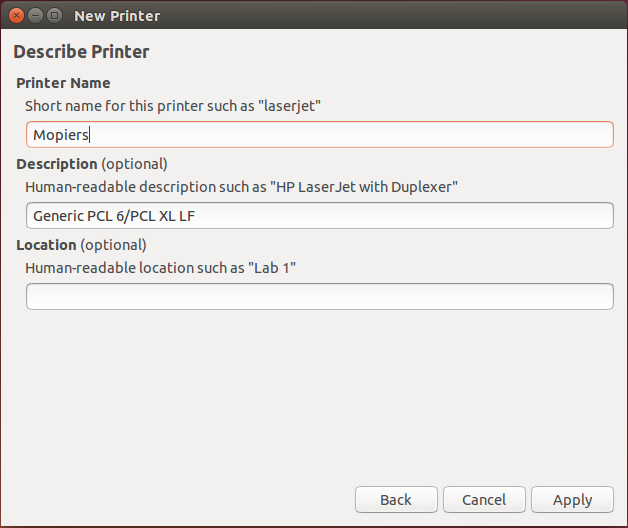 If you are set up to print for other users, print jobs will need to be submitted via the terminal using the format:
lpr -P
printername
-U
GTusername
/path/to/file
If you are set up to only print as yourself, you can just use the normal print dialog.