Submitted by

rfairchild3

on Thu, 2022-07-14 16:12
What is happening?
A new Mac computer notification system will be implemented to notify users of macOS updates that are available.
A new pop-up will appear on Macs that are not up to date. Below is an example of what this new notification system looks like.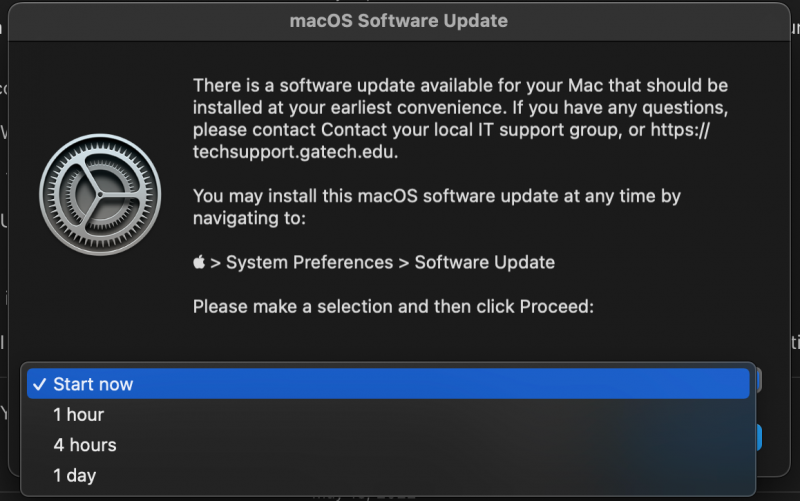 Information can be found via knowledge article 'macOS Software Update notification warning.'
When is it happening?
This change is being processed by the Office of Information Technology on July 14th, 2022 at 5PM EST.
Why is it happening?
To aid in the University Systems of Georgia standards, this solution was developed and implemented by OIT to help the Institute reach security and compliance goals.
Who is affected?
All staff and faculty who have macOS machines enrolled into JAMF.
What do you need to do?
No user action is required. If you notice any issues with your College of Computing macOS device, please contact the Help Desk.
Who should you contract for questions?
Feel free to contact the TSO Help Desk (CCB 212, 404.894.7065, helpdesk@cc.gatech.edu).